Jen's Fabulous Website!
Project One Research
Midterm Project
Final Project
Visual Design - The site for Figaro Bistrot at first glance looks like it is outdated. The logo needs a refresh, the font is unremarkable, the color palette doesn't go with the colors of the actual restaurant which to me, points to a disconnect. The photos on the home carousel are stretched out and not high-quality images. The footer navigation with the hours and map is huge! The menus could be redesigned for a more cohesive look.
The Content - There is an ineffective quote displayed on the home that is not cited from the article it was taken from. The Hours of Operation change on each page.
The "Call to Action" on homepage - the "About," "Press," "Boulangerie," and "cocktail" links are broken. The Instagram is not linked on navigation bar, only Facebook.
Navigation - The "Restaurant" link is supposed to link to the "About" page which to me doesn't make sense. It should be under "Info - Reservation."
Functionality - The Menu's are not able to zoom in which makes them hard to read. The "Parisian Drinks" menu is not clickable so you can't read it. The "Reservation" page should have an Open Table, Resy or Yelp feature so it's more effective.
Community Building - The photos look outdated as they do not post frequently. There is no cohesive look. The site could use more posts featuring the clients to promote engagement.
What are the client's business goals for the site?
To bring in more customers to the café and bring in sales and to have a better social media prescence & rebranding.
Who is the target audience?
Adults in their 20's-40's, lovers of French cuisine.
What questions need to be answered in order to complete this project?
What will we do to rebrand the website and make it look up to date?
How can we effectively drive sales to our cafe?
What tasks do we need to complete in order to successfully design this website?
To complete a visual rebrand and modernize the website and social media.
To create more effective reservation service.
Organize the information architecture more effectively to increase website's functionality.
What issues need to be solved?
Fix all the broken links.
To update the menus so they are readable to all clients.
To update content and visual design to that it looks more modern.
Add more information about the restaurant's story for overall branding.
What is our schedule?
Sep 27 - Site Map, Oct 18 - Style Tiles, Oct 25 - Wire Frames, Nov 8- Design Comprehensives, Nov 22 - Restaurant Redesign Prototype, Dec 6 - Revised Design Comprehensives, Dec 21 - Responsive Restaurant Website
---
Competitive Research

Clean colors and font
Beautiful photography of their dishes
Navigation has two parts which are too many choices
Modern logo
Has online shop
Menu is a little overwhelming
Some indentations/spacing are off
Instagram has cohesive and bright visuals that are mouth watering
Information architecture is way to complicated in my opinion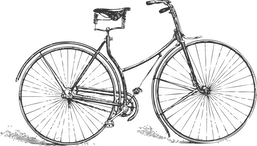 Logo is adorable and well-designed
Visuals/content take a while to load
The home page is neatly organized and provides concise information on what to expect
Navigation is clean and minimal
Information Architecture is simple and easy to navigate
The menus are easy to ready and well organized and have beautiful visuals
Instagram has cohesive and bright visuals with images of the staff which helps form a personality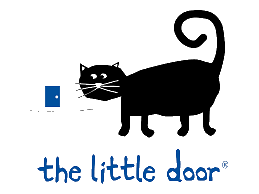 Homepage is super minimal which is refreshing
Information Architecture is simple and functional and easy to navigate
Menus are easy to find and easy to read, separated by only "dinner" and "drinks"
Content provides important FAQ info and reservations organized on one page in their "Visit" page
Cleanly and effectively promotes their event spaces which leads to more sales
Incredible photography with great lighting
Footer navigation is design is functional, well organized and beautiful
Instagram is colorful and has lots of ambiance

Navigation bar could be better organized - Banquet dinner, rooms and appetizers could be under one umbrella
Website is on the old-fashioned site but provides good content
Menus are easy to read
Can order food online via Grubhub
Can make a reservation via yelp
Map is located in contact us only
Could have a more organized footer nav
No links to social media